Statutory auditing
There may be a legal obligation to consult an auditor, but you may also want to benefit from the valuable advice of an auditor to ensure the reliability of your financial information and the transparency of your accounts.
What is the auditor's role and what can an auditor bring to my company?
An Auditor gives his/her opinion on the financial health of your company. This person is totally independent of your company and offers an external point of view. His mission is defined and framed by the legal texts and consists in providing an objective opinion on the regularity, sincerity and fair presentation of your accounts.
The certification of your accounts is a guarantee of trust and transparency, which are fundamental values for statutory auditors, in your exchanges with your shareholders, your financial partners and all your third parties.
DSO offers you dedicated teams with a perfect knowledge of your corporate environment and the specificities of your business sector. We provide you with real added value when implementing our audit approach, which is based on the identification and analysis of risks on the one hand, and a regular assessment of your internal control procedures on the other. We enable you to improve the organisation of your accounting process, consolidate your internal control system, and identify risk areas in your information system.
When to involve an auditor?
Our firm of auditors is there to accompany you throughout the life of your company, within the framework of your restructuring and development operations.
As mentioned above, we can assist you within the framework of a legal intervention. But our team of auditors can also support you to carry out specific contractual missions:

Directly Related Due Diligence Analyses:
During the life of your company, specific needs may require additional services to the certification of your annual and consolidated accounts. In this context, we produce certificates for your partners, consultations, limited review assignments, acquisition and transfer due diligence analyses...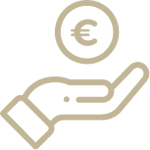 Contributions Auditor:
During the creation, the development or the transfer of your company, you may be required to make a contribution of new assets, known as a "contribution in kind". In order to guarantee equality among the shareholders, such operations require the mandatory intervention of a Contributions Auditor, who is responsible for assessing the value of the involved assets.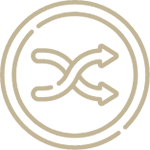 Transformation Auditor:
The model of your company may no longer be suitable to your needs (flexibility of operation, volume of activity): you can transform it. In this case, you need to refer to a Transformation Auditor, who is responsible for ensuring compliance with the legal provisions, in accordance with the laws in force.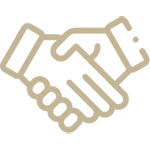 Merger Auditor:
When your company merges, our team of experts will certify the value of the companies and make sure that equality among the shareholders is well preserved.
In order to respect the standards and laws in force, choose to be accompanied by a team for which excellence is the key word. If you would like to benefit from the experience of our professionals so that they can make a concrete and positive contribution to your financial environment, have a meeting with us.